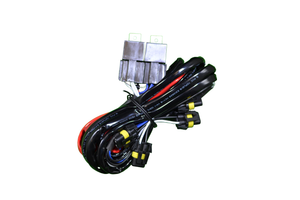 Designed for vehicles with a quad beam headlight setup (Seperate High/Low beam or 4 seperate headlights).  Connects to the battery to help power BEAMERS HID Kits when the OEM power plug is not giving enough to power up.
Included:
- Wiring Harness w/ 2 x 30/40 amp relays
- Plugs specific to the BEAMERS HID Kits, May or may not fit other brands.